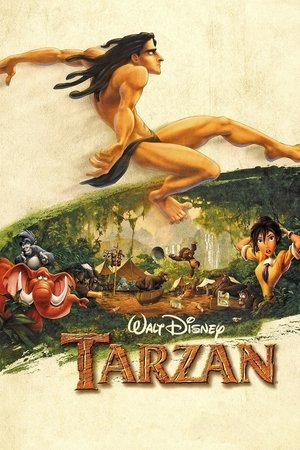 Tarzan
5299 Views
Tarzan was a small orphan who was raised by an ape named Kala since he was a child. He believed that this was his family, but on an expedition Jane Porter is rescued by Tarzan. He then finds out that he's human. Now Tarzan must make the decision as to which family he should belong to...
Genre: Family, Adventure, Animation, Drama
Stars: Tony Goldwyn, Minnie Driver, Glenn Close, Alex D. Linz, Rosie O'Donnell, Brian Blessed
Crew: Scott Martin Gershin (Sound Designer), Mary Hidalgo (Casting), Chris Ure (Story), Mark Mancina (Original Music Composer), Bonnie Arnold (Producer), Per Hallberg (Supervising Sound Editor)
Country: United States of America
Language: English
Studio: Walt Disney Animation Studios, Walt Disney Pictures, Edgar Rice Burroughs Inc.
Runtime: 88 minutes
Quality: HD
Released: Jun 18, 1999
IMDb: 3.6